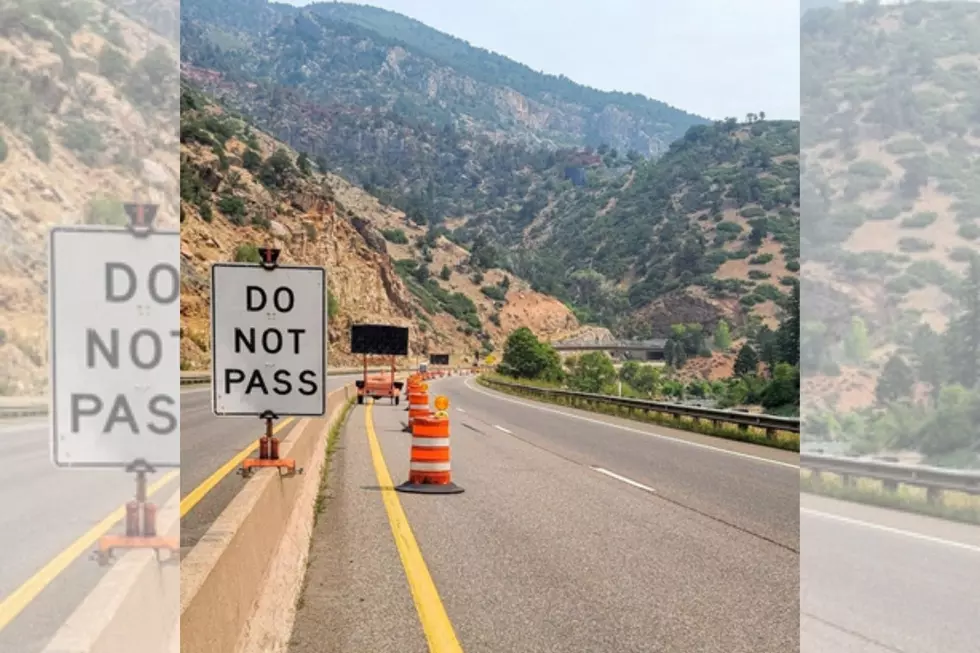 I-70 Back Open After 2 Week Closure With Grizzly Creek Fire
Photo courtesy of Grizzly Creek Fire via Facebook
It's the news that many people have been waiting for and that is I-70 in Glenwood Canyon has been reopened. This is according to the Colorado Department of Transportation crews and inspectors after they assessed all road damage and rockfall concerns and checking to make sure all bridges are safe to travel on.
The details were released as of 6:32 a.m. but we did hear last week that this was going to be reopened soon. This is obviously great news as this was the longest closure of I-70 in Colorado's history.
But this reopening is limited at this point so all drivers that are planning to drive through the Glenwood Canyon area should expect reduced speed limits, and no stopping in the canyon is allowed due to the possibility of a mudslide. As always, CDOT is asking all drivers to pay attention in these areas, and please do not drive distracted by other things.
Rest areas in the canyon will remain closed and motorists will not be able to use exit ramps as the Grizzly Creek Fire continues to burn and has now burned over 30,000 acres.
Most rockfall cleanup work in the area is being done on the westbound lanes so traffic will be traveling in both directions in the eastbound deck. Which is another reason why drivers need to be very careful when traveling through the Glenwood Canyon.
This is going to make life easier for many people that have to drive through the Glenwood Canyon for work, a huge thank you to the fire crews and CDOT for trying to reopen I-70 as quickly and safely as possible.
More From ESPN Western Colorado