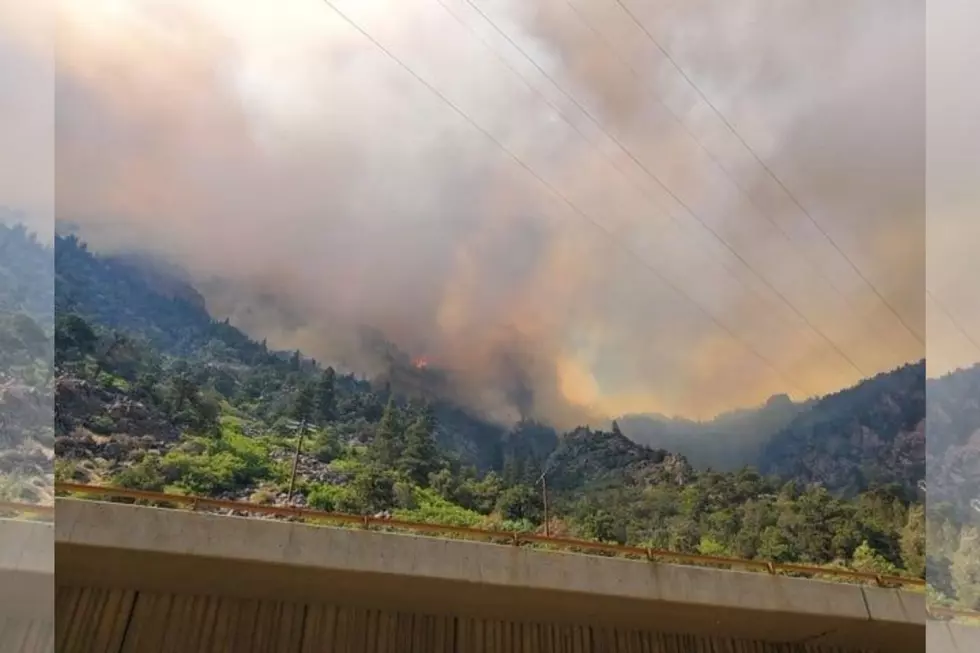 Grizzly Creek Fire Over 3,351 Acres With Zero Containment
Grizzly Creek Fire CO via Facebook
It seems like everywhere we look we see smoke in Western Colorado. We have the Pine Gulch Fire that is 18 miles north of Grand Junction and the Grizzly Creek Fire that is located in Glenwood Canyon.
The Grizzly Creek Fire is the newest fire sparking up just a few days ago on August 10th with the cause of the fire still under investigation. According to the fire crews that are battling the blaze, the fire has already scorched 3,351 acres while it remains at zero percent containment. The good news is that we already have more than 200 professionals that are working to control this fire. This morning at 6 a.m. the Rocky Mountain Type 2 Incident Management Blue Team took command of the fire.
There are multiple aircraft that are assisting in the efforts, two very late air tankers, four heavy helicopters, and one medium helicopter. The unfortunate news is that these fire crews are not only battling the fire but the horrible weather conditions right now as we are dealing with warm temps which means everything is dry and much easier for the fire to spread. Plus the wind that seems to make things even worse in the afternoons.
There are evacuations that are already in place such as Cottonwood Pass Road in Eagle. Also, I-70 remains closed in both directions between Glenwood Springs and Gypsum. There is still no current estimated time for I-70 to reopen. Coffee Pot Road, Transfer Trail, and Clinetop Mesa are closed as well. Maps of all closures in the area are available if you click here.
If you want to stay in the know about the most recent information about the Grizzly Creek Fire click here.
Enter your number to get our free mobile app
KEEP READING: Get answers to 51 of the most frequently asked weather questions...
More From ESPN Western Colorado