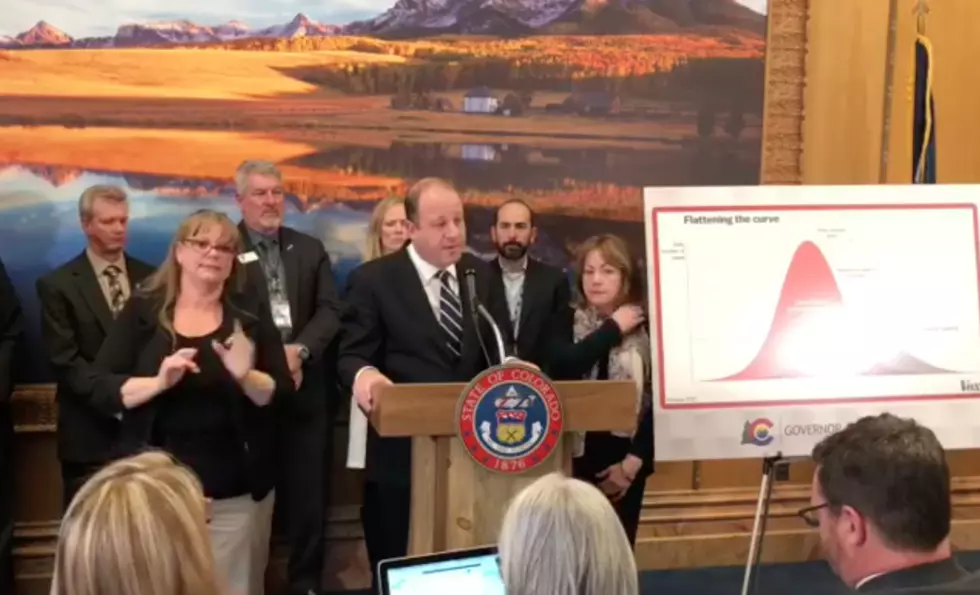 Gov. Polis Calling for Cancelations of Gatherings Over 250 People
Governor Jared Polis via Facebook
Friday morning (March 13, 2020) Colorado's Governor Polis called for cancelations of gathering over 250 statewide due to the coronavirus (COVID-19).
Colorado joins the list of states that are canceling or banning group gatherings that consist of 250 people or more. This is to help slow the spread of the coronavirus. At the time of this post, Colorado has 77 presumptive cases, with 8 people in the hospital and three in critical condition.
Governor Polis stated that it's only a matter of time before Colorado sees its first fatality from the virus.
The governor is contacting event organizers and faith leaders asking for the cancelation of their large gatherings.
Polis is also making moves to increase Colorado's medical staff to help alleviate the strains on its current health care system. State officials will expedite the licensing of health-care professionals who live in Colorado and have licenses in other states. State officials are also asking retired doctors and nurses and those who left the field to consider returning to help with the outbreak.
Enter your number to get our free mobile app
More From ESPN Western Colorado