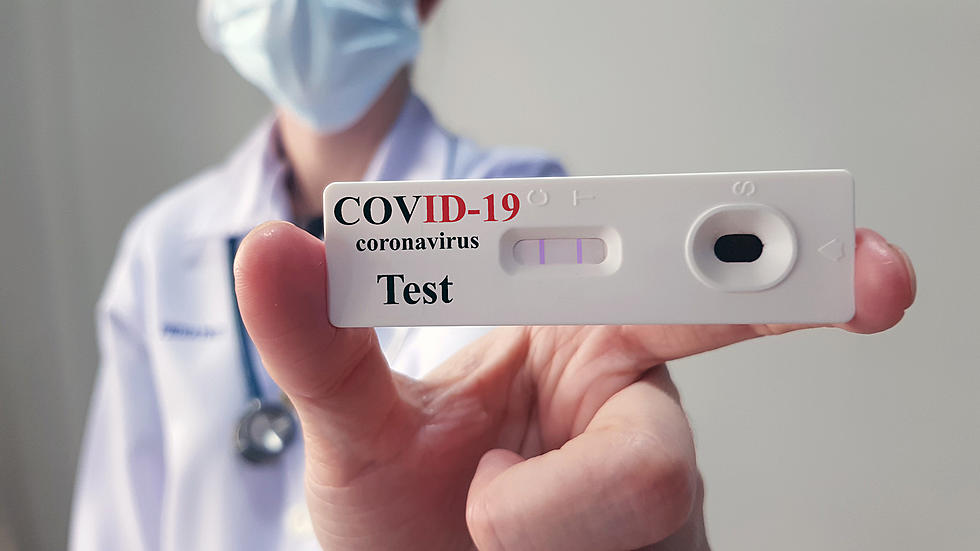 See How 12 Western Colorado Counties Stand With Omicron In Last Seven Days
ThinkStock
Six western Colorado counties have seen a decline in Omicron positivity rates in the last seven days, while six have seen an increase.
Some Good News In Colorado
There is a measure of good news from the Colorado Department of Public Health & Environment, which shows the state's positivity rate is down over 27% from last week and currently sitting at 24.5% over the last seven days.
A Slight Majority of Colorado Counties Have Gone Down
Over the last seven days, 36 Colorado counties have seen a decrease in COVID-19 positivity while 27 counties saw an increase. The county with the highest positivity rate in the state is Phillips County, located in the extreme northeast corner of Colorado where Holyoke is the county seat. The positivity rate in Phillips County was a whopping 53.5%. It's worth noting, the total population of Phillips County is less than 5,000.
It's Not All Good News
Meanwhile, on the western side of the state, Garfield County has the highest positivity rate at 25.3%, down from one week ago. Several counties are near that mark including Mesa, Montrose, and Ouray, all of which have seen an increase over last week.
What Does the Positivity Rate Mean?
To be clear, the positivity rate is the percentage of all coronavirus tests performed that show a positive result. Unfortunately, the numbers may not tell the whole story because, in any given county, there are people with the virus who haven't yet been tested. A certain percentage of those people will surely choose not to be tested at all. How many of those people are we encountering in the workplace, the grocery store, at church, or the latest school function.
See the Current COVID-19 Positivity Rates In 12 Western Colorado Counties
Here is a county-by-county look at current positivity rates in western Colorado - and changes from the previous week.
Grand Junction Colorado Shares Anti-Bucket List of Things We'll Never Do
We asked you to tell us about one thing that is on your Colorado anti-bucket list, or something you could NEVER be talked into doing?
More From ESPN Western Colorado