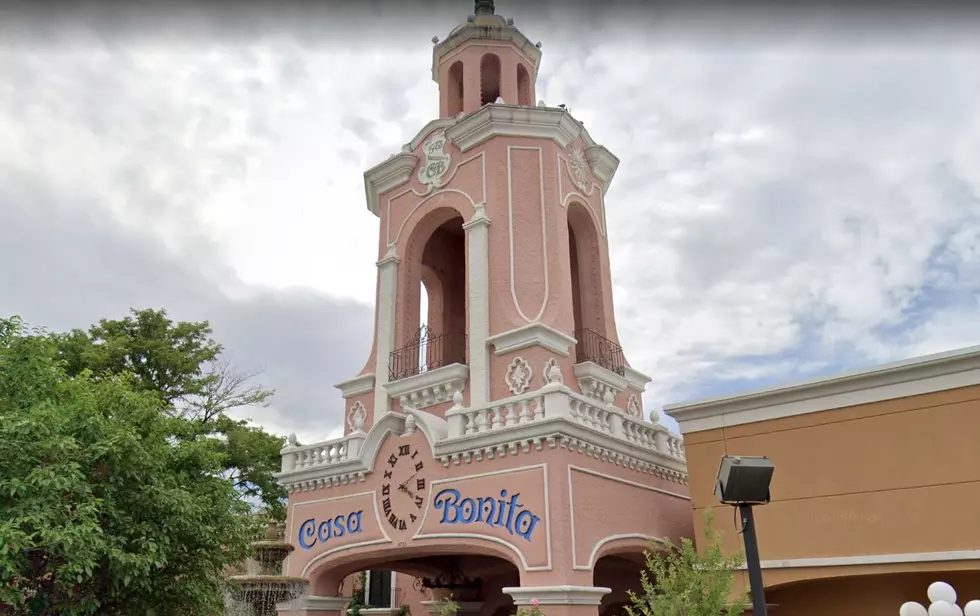 South Park Guys Agree to $3.1 Million for Casa Bonita
Credit: Google Maps
It must be news to Cartman's ears, as it's been announced that Matt Stone and Trey Parker are a heartbeat away from owning the one and only Casa Bonita.
I don't know how much I thought it would cost to buy Casa Bonita, but I'm sure that I thought it was more than $3 million, but according to Westword, $3.1 million has all but sealed the deal for the South Park creators.
They're so close. So close to walking into the legendary Mexican restaurant, and proclaiming, 'Respect our authority! This place is now ours! Which will probably be followed by a few swear words.
The deal just needs a bankruptcy judge's signature; then, the massive place is all theirs.  Theirs to do what, exactly?
Will They Change the Decor?
The decor is probably the most-liked part of Casa Bonita; maybe just a fresh coat of paint.
Will They Keep the Cliff Divers?
If anything, they'll make it safer, and more dangerous when they increase it from 30-feet to 75-feet.
How Much Will They Change the Food?
A lot, most likely. The food, without question, is the most disparaged thing about the legendary spot on Colfax. Making the Casa Bonita experience about dining as much as it's about all the other things, will be a priority.
What Would Be Crazy?
It would be crazy if they were to somehow change the name of the establishment. Something like, 'South Park Casa Sweet.' But that doesn't seem likely.
Aside from [much] better food, fresh paint, and a more dangerous cliff dive, Casa Bonita will probably remain the same old place, regardless of the mega-rich comedy stars owning it.
Get more on the deal from Westword HERE.
Hey! More About Colfax Avenue! It's the Longest Street in the U.S.
Not only is Colfax Avenue one of the oldest streets in
Colorado
, but it is also one of the longest in the nation. It's been called the "longest street in America, but it's actually the longest commercial street in the United States, running more than 26 miles through Aurora,
Denver
, Lakewood, and Golden.
Speaking of Roads-- Fort Collins' 5 Most Dangerous Intersections
Crash data compiled by the city has declared these intersections as the worst in Fort Collins. Check them out: do you agree with the data?
More From ESPN Western Colorado