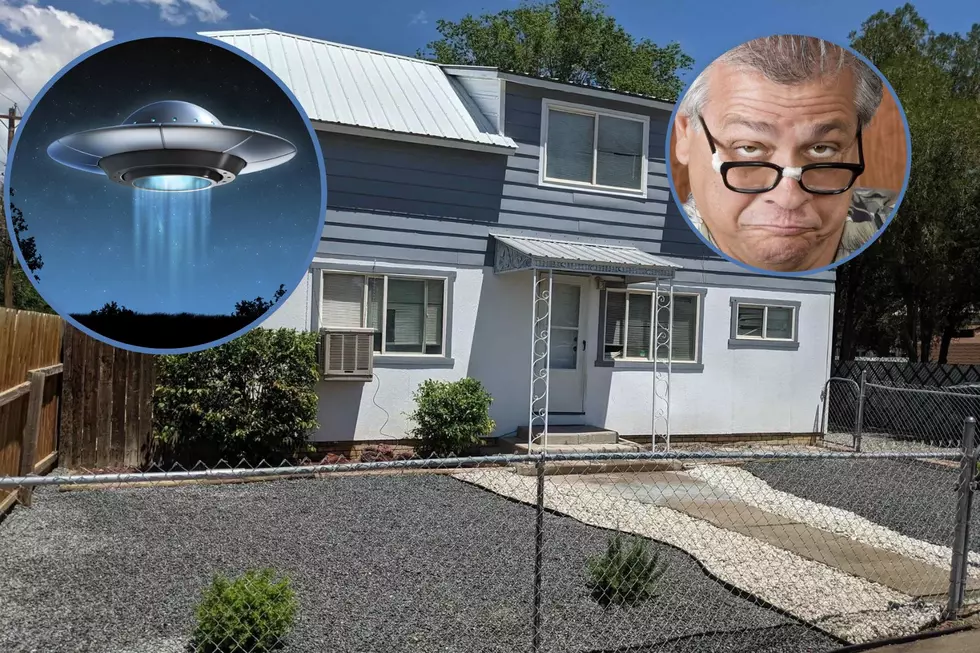 Quite the Sci-Fi House for Sale in Delta Colorado
Liz Heidrick for Needlerock Mountain Realty And Land, Llc / koya79 / CREATISTA / Canva
Another day, another house for sale. Today, we're heading back over to Delta and taking a look at a charming little two-bedroom on 7th Street. The hook? Well, it just so happens that this house looks like it was pulled right out of a sci-fi movie.
Now, you may be asking yourself, "How's it that so? It just kind of looks like a house, to me." What we're looking at here are the angles, and how if you look at the home from the right spots, it alternates between looking like it's going to take off and looking like the kind of house 'pod' you see on alien planets in movies. It's really quite amazing.
With a description like that, you might assume the house to be fairly small, but before you start worrying about space, remember the Tardis from Doctor Who; "It's bigger on the inside. As I mentioned before, you're looking at 2 bedrooms at 411 West 7th, so while I wouldn't recommend it if you've sired a small army, it'll do for most.
The home was remodeled not long ago, and it shows. It also doesn't hurt that nearly the whole house has been repainted. Better yet, it won't break the bank, coming in at a cost of under $230 thousand. That's kind of crazy, in 2023, so it's definitely one to look at if you're in the market. You can even use the house's strange angles to creep out your relatives with your holiday greeting cards, so that's an added bonus.
Check out the gallery below, and the listing at Realtor.com.
Sci-Fi House for Sale in Delta, Colorado
This house looks like it was pulled from a sci-fi movie:
Does This Telluride Home Belong to a Bond Villain?
This is the house you plot your revenge in:
Beautiful Cimarron Views Await at This Ridgway Colorado Home
Enjoy your own, private mountain view in Ridgway:
More From ESPN Western Colorado