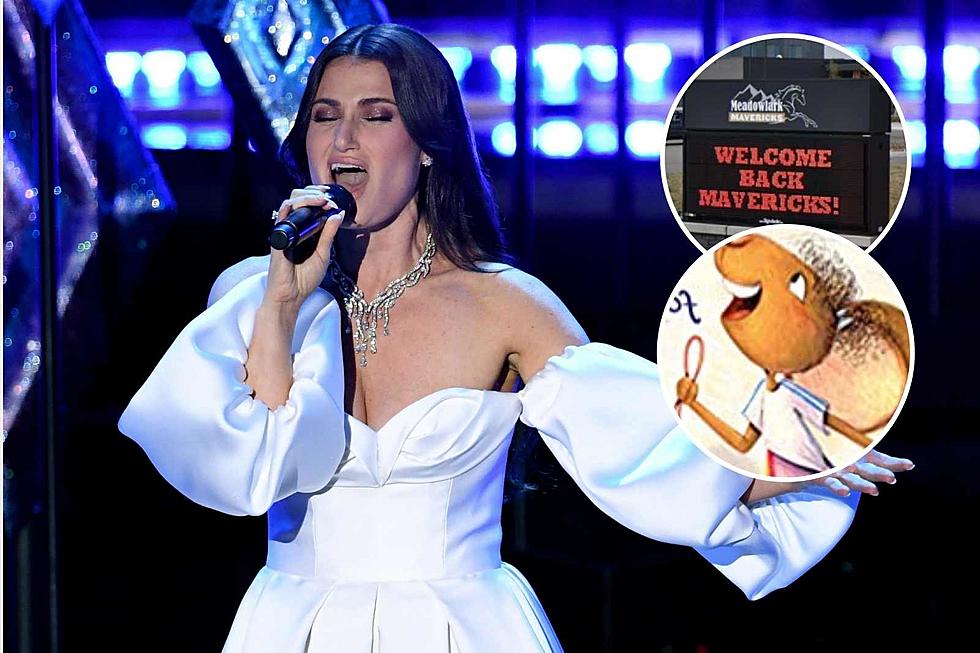 Love 'Frozen?' Idina Menzel Was in Colorado to Promote New Kids Book
Getty Images, Google Maps, Amazon.com/Disney-Hyperion
Did you know that the voice behind one of Disney's biggest movies has a sister that worked as a teacher in Colorado? The "Frozen" and "Wicked" performer has written a children's book with her sister, and they brought it to a Colorado school.
Idina Menzel, who was "Elsa" in the big smash movie, "Frozen," brought her smile, voice and sister to a Colorado school on March 6, 2023. The kids and staff got a big kick out of the whole event, which introduced their book's little star, Dee.
Idina's sister, Cara (Mentzel), used to be a teacher at Foothill Elementary in Boulder. While her sister became a big star with the movie "Frozen," and the musical, "Wicked," Cara did author a book. It was a book about being Idina's younger sister and having to grow up in her sister's shadow, and  "...ultimately, learning how to speak in her own voice, on her own terms."
Now, the two sisters have written a children's book together with illustrations done by Jaclyn Sinquett, "Loud Mouse." The book is about a mouse named Dee who loves to sing, and finally brings her "brave" to school and shares her song with the class. Dee just happens to have been Idina's nickname growing up.
From Amazon.com:
Complete with gorgeous illustrations and filled with humor and heart, Loud Mouse is a clever tale about learning that sometimes your best self is big, brave, and yes, loud.

 
According to Denver7, Idina and Cara's mother lives in Colorado, so why not make a trip to the state to see Mom and stop in at a local school to promote their book? The two were at Meadowlark School in Erie. They read from the book, and Idina did sing a bit of "Let It Go;" how could she not, with all those young girls there?
Take a look at the two sisters, and see Idina sing at Denver7.com.
Let's not forget about the time John Travolta mispronounced Idina's name at The Oscars in 2014:
Ultimate Guide to Colorado Celebrities + Where Some of Them Live
Colorado Celebrities: Learn who's from here, who you might run into, and take virtual tours of some of their Colorado homes.
11 Celebrities You May Not Know Are From Colorado
When you think of celebrities, you typically relate them to places like Los Angeles or New York. However, there are quite a few celebrities that are from right here in
Colorado
that you may not know about.
You're Really Likely to Meet Celebrities at this Colorado Hotel
Check out one of the biggest hot spots for celebrity encounters in Colorado, Aspen's Hotel Jerome.
More From ESPN Western Colorado