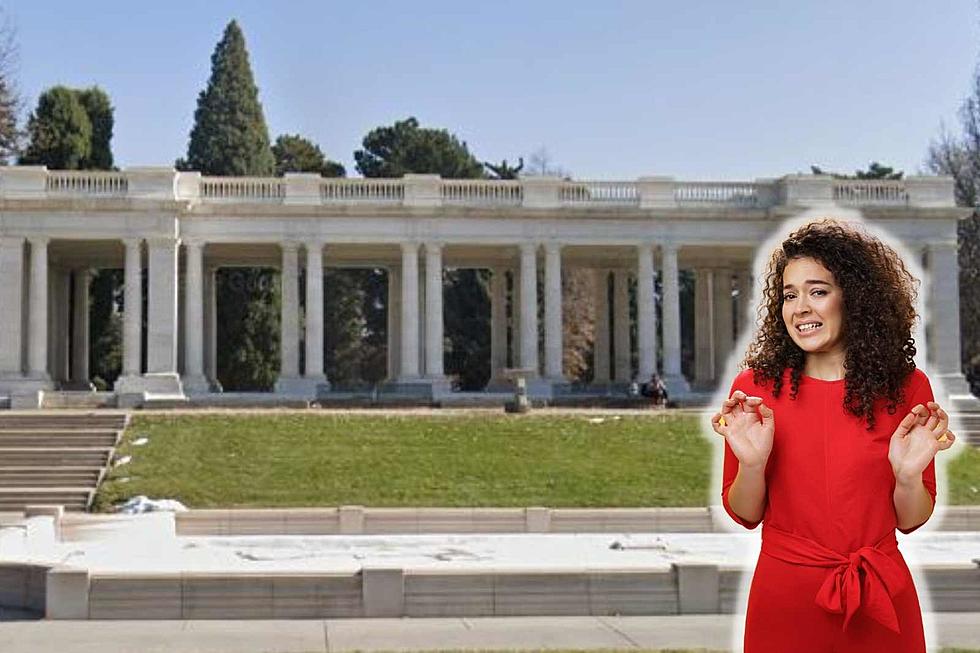 TikTok User Posts Video of Why You Should Be Creeped Out at This Denver Park
Google Maps, Canva.com
In the heart of Denver, lies a park that has been around for over 120 years, but before it was this park it was a cemetery for 40 years. A new TikTok video doesn't make you feel any better about that.
Cheesman Park in Denver, south of Downtown, was put on the National Register of Historic Places in 1986. The park is memorable for having a great pavilion at its center, the Cheesman Memorial. I wonder how many events have happened there.
What did happen at Cheesman Park that people talk about is that it was a cemetery before it was a park. Mt. Prospect/Prospect Hill Cemetery was on the land from 1858 until 1890. The land was originally Arapahoe Nation land, owned by the Federal government, but sold to the City of Denver $200 in 1873; technically it was Denver City Cemetery from 1873 until 1890.
The old cemetery stopped being used and fell into disrepair, so it was decided they should just turn that cemetery into a nice park for the city. That park would be named after Denver pioneer Walter Cheesman, who's family put up the money for the memorial/pavilion. Once that was decided, they had to remove the bodies from the cemetery. That's where the story gets creepy.
TikTok user @OnlyInColorado (a husband and wife content creating team) recently posted a video detailing how the city hired a contractor to remove the bodies, but he got greedy when he found out he'd be paid 'by the body.'
After the contractors unsettling deceptiveness was discovered and he was fired, they never did replace him and get the rest of the bodies out of the cemetery. So, there are still almost 2,000 bodies beneath Cheesman.
The voice over for the TikTock video just adds to the creepiness of the whole thing.
The voiceover sounds like something out of Dateline: 
Although things took a very dark turn.
Just another one of those great stories out of Colorado's past. 
More Spookiness: 5 Haunted Hotels in Colorado That Aren't The Stanley
The Stanley Hotel may be Colorado's most famous, but there are plenty of other hotels where you can have a paranormal experience this Halloween.
More Spookiness: Central City's Haunted Cemetery
Colorado's abandoned Central City Cemetery is said to be one of the most haunted places in the state.
More Spookiness: Virtual Tour of The Stanley
The Stanley Hotel in Estes Park is widely known to be haunted.
More From ESPN Western Colorado