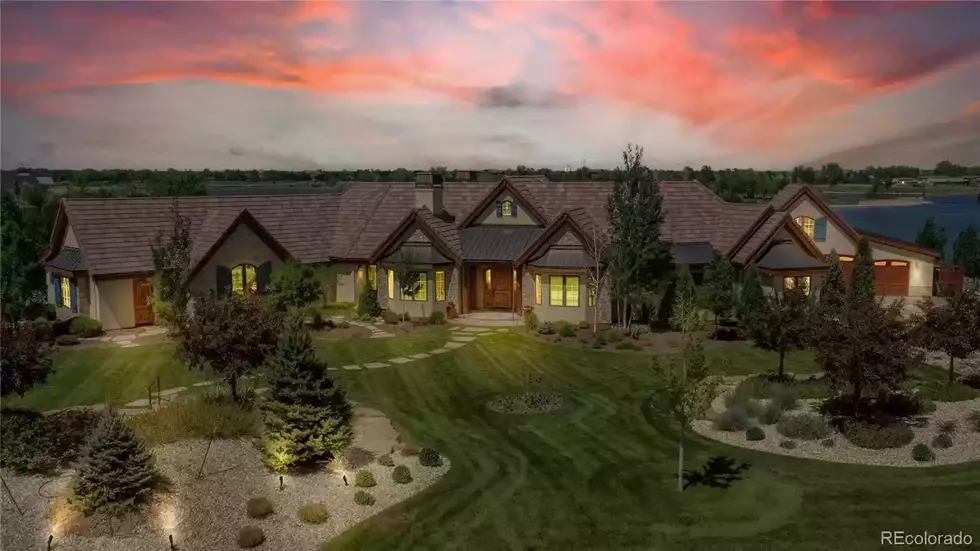 Take a Glimpse Inside This Waterfront Mansion in Water Valley
Presented by: STEVE TRAVERS, Brokered by: Kentwood Real Estate DTC
If you've driven on Country Raod 17 in Windsor in the Water Valley area, you have seen the stunning and prestigious homes that surround Pelican Lakes. The homes are nothing short of amazing. I drive by these homes every single day on my commute and wonder what they look like behind closed doors.
If you have the same thoughts when driving by these homes, you don't have to wonder anymore. Well, at least for one home. The home that is at 840 Doce Lane has been listed for sale for $6.299 million on Realtor.
This home built in 2014 has five bedrooms, four and a half bathrooms, and over 8,000 square feet of living space on a 1.73-acre lot. This home is one of only five waterfront properties in Windsor's Water Valley. Talk about exclusive.
Take a look inside this waterfront Water Valley home located in Windsor selling for $6.299 million on Realtor:
This Water Valley Mansion is Selling for $6.29 Million
This waterfront home located in Windsor's Water Valley has more than 8,000 square feet of living space.
Prospective buyers of this Water Valley home can expect to pay approximately $775 per square foot of living space and a monthly homeowner's association fee of $612. For more information on this Water Valley home, you can see the full listing on Realtor.
Source: Realtor 
7 Invasive Insects in Colorado You Should Kill Immediately If You See Them
Check out the 7 most invasive insects found in Colorado. Many feel these insects should be exterminated on site. Find out what they are, and which parts of Colorado's habitat they are attacking the most.
White Knuckle Your Way Down Colorado's Most Dangerous Roads
Slivers of asphalt cling to mountainsides with barely enough room for a subcompact car, let alone the monster RVs peppering the roadways. Blind corners leave even the most experienced drivers wondering what awaits around the bend. Let's not forget the thousand-foot drops with nothing between safety and impending doom but a thin slice of gravel -- talk about white knuckles.
If you're brave enough to "risk your life" for beautiful views, you won't be disappointed.
How many of these dangerous roads have you traveled in Colorado?
Strangest Laws in Colorado You're Probably Breaking Right Now
We all try our hardest to follow the law, even when we don't agree with them. We took a look at some of Colorado's laws and discovered a few that make no sense at all.
We know drinking and driving is illegal, but did you know riding a horse while intoxicated is illegal. Or take a mule or donkey into a building could get you in trouble.
And whoever threw a missile at a car is someone we'd like to meet.
Take a look at Colorado's most outrageous laws on the books.
More From ESPN Western Colorado