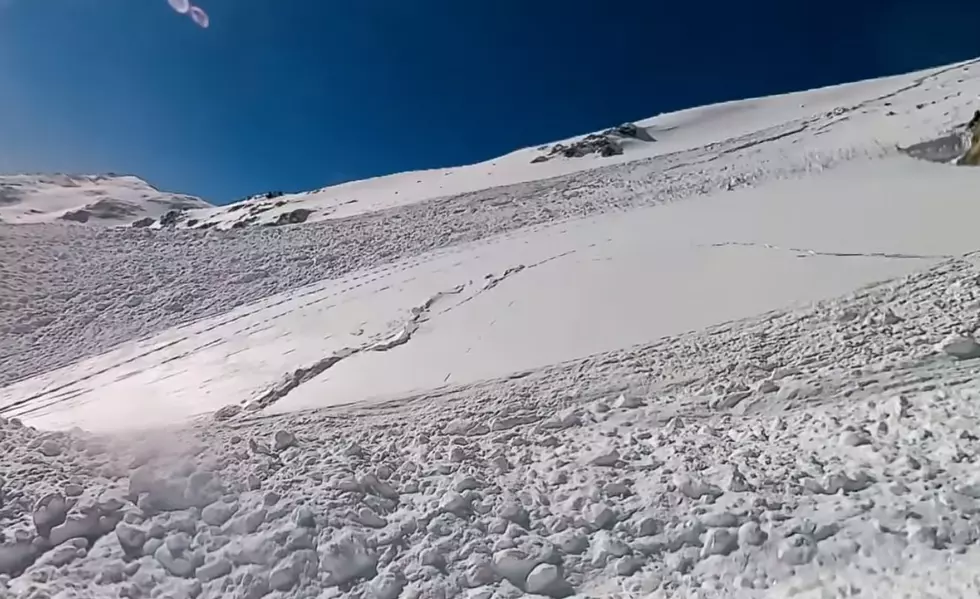 WATCH: Colorado Snowboarder Gets Caught in Loveland Pass Avalanche
Maurice Kervin, Denver7
Denver7 shared a scary video to their Facebook feed on Tuesday, January 12: a snowboarder in Loveland Pass was carried over 1,000 feet down a mountain by an avalanche, and not only that: he got footage of the whole thing.
Maurice Kervin is a seasoned snowboarder and spent Friday, January 8 up at Loveland Pass. While avalanches that day were possible, Kervin says he and his friends believed conditions to be improving and decided to take the risk.
Kervin's tests at the top of the mountain, according to Denver7, didn't show any danger.  However, when he was a third of the way down the mountain, he felt the slow beneath him slip and the avalanche began. You can see his video of that moment right here:
Kervin deployed his avalanche airbag, and that, along with several other steps he learned in his American Institute for Avalanche Research and Education safety training course, helped him to remain calm and know he was doing the right thing.
Kervin has come out of the experience with just a dislocated finger, but he told Denver7 that his training saved his life.
Enter your number to get our free mobile app
Places to Cross-Country Ski Near Fort Collins
More From ESPN Western Colorado