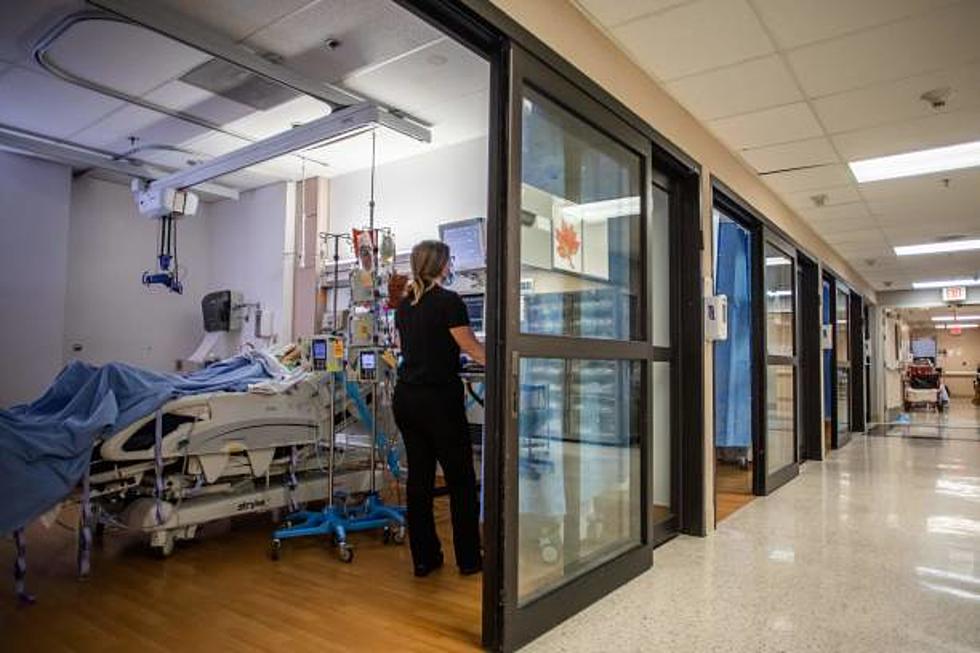 Vaccines, Burnout: Northern Colorado Hospitals Facing a Nursing Shortage
AFP via Getty Images
Think you're experiencing burnout? So are your Northern Colorado healthcare workers...which means that our hospitals are facing a staffing shortage unlike anything we've seen before.
You may have experienced this in other workplaces: you head to your favorite restaurant after work and can't get a table because they don't have enough staff to support their influx of diners. Sure, a big part of this is because of COVID-19, definitely exacerbated in 2021, but in the medical field, due to the demanding asks of nurses and various other factors, a need for nurses is no new thing. However, a few new factors have come into play this year.
The Coloradoan reported in September that ICU beds in Larimer County were either above or at capacity, an incredibly hard pill to swallow in this day and age of COVID-19 uncertainty. With nurses already in high demand for our area, how are we able to cope with the shortage?
Vaccine Mandates
According to KDVR, it's not just the overwhelming need for healthcare workers that are causing these shortages: it's also vaccine mandates. Many healthcare workers, despite being in the field, are choosing to leave based on hospitals requiring them to get the shot.
9News reported that:
All employees in licensed settings in Colorado had to get their first dose of the vaccine by Thursday or have an approved exemption. The vaccine process has to be complete by the end of October.

 
What's the solution?
Is all lost? Not necessarily. In the meantime, many hospitals in our area are turning to travel nurses, according to 9News, but that solution isn't sustainable long-term. For one, it's an expensive solution and the demand across the country for travel nurses is skyrocketing. State funding, according to the article, may also help with staffing efforts going forward.
Overall, one of the most important lessons to take away from this is to be kind to your healthcare workers: thank them every day for the service they provide to our community and the lives that they make an effort to save every day.
BY THE NUMBERS: Colorado Schools with COVID Outbreaks in September 2021
The
Colorado Department of Public Health and Environment
recently reported a total of 156 outbreaks in Colorado Schools, though most were small. Below is a look at the biggest outbreaks last week at schools in Colorado. One of the biggest was Mesa County's Grand Mesa Middle School.
Colorado's Safest Cities
Everyone wants to live in Colorado, and aside from our rising rent prices (tell me about it,) there's a lot of upsides to being here. For one, we're one of the most beautiful states in the country. For another, there's always something to do. And finally, according to a recent list by SafeWise, we've also got a long list of vibrant, safe cities to reside in. Check out the list below to see the top ten safest cities in Colorado in 2020.
More From ESPN Western Colorado