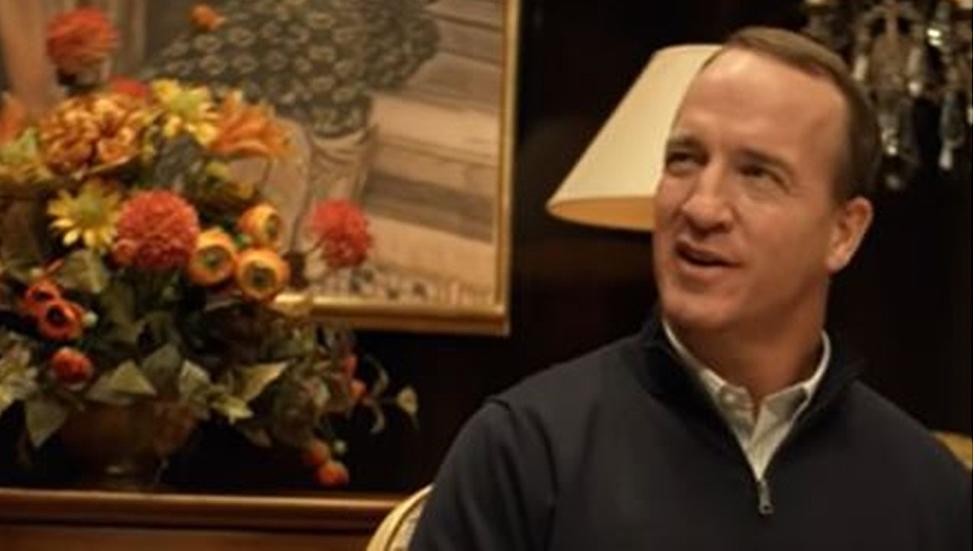 Peyton Manning Starring in New Gambling App Commercials [Watch]
YouTube/Caesars Sportsbook and Casino
Those new commercials for Caesar's Sportsbook have been a lot of fun, and they just got better by adding the Broncos' former QB and the other Manning men.
I am big fan of those new commercials with 'Caesar' and his new sportsbook and app; J.B. Smoove is Caesar at his braggiest, and Patton Oswalt has been the 'oaf' Carl. I like to think that if the real Caesar were around, he'd get a kick out of Smoove's performances.
Over Thanksgiving, none other than Denver Bronco Hall of Fame Member Peyton Manning, along with his brothers and his dad, popped up in a new one. Caesar, along with his lovely partner (Cleo)patra (Halle Berry,) are hosting the Manning men for the holiday.
Caesar is going on about the pilgrims and how they loved to gamble, placing bets on who could run the fastest. Archie and Cooper Manning sit on one side of the table, Eli and Peyton, the other.  Archie and Peyton are both skeptical on Caesar's facts, however.
Peyton:
I'm a bit of a history buff, and I don't think that's true...
Add in a 'I very much agree' nod to Caesar from Eli..  Eli has zero lines and almost steals the show.
Cleo gets things back on track by nudging Caesar to just slice the turkey.
According to PRNewswire, these new commercials are the first of their kind, by using retired sports figures in this way.  As well as the commercials, the Munnings will also be featured at live events and other advertising for Caesar's Sportsbook. Knowing 'The Marshall,' the guys will be getting a pretty penny out of the new endeavor.
Who else is looking forward to more of these?
Speaking of the Broncos - Check Out This History of the Team
The Denver Broncos have one of the most successful franchises in the NFL. Eight Super Bowl appearances, 15 division titles, 21 playoff appearances, and three championships. But, as every fan knows, the road is never easy and with every victory, there are plenty of heartaches and disappointments. All the memorable moments and players are too many to mention here, but, take a look back at some of the highlights and heartaches of the past 60+ years.
Maybe Caesar Could Afford This Downtown Denver Penthouse
Take a look at this New York-style penthouse located in the heart of the Mile High City.
More From ESPN Western Colorado