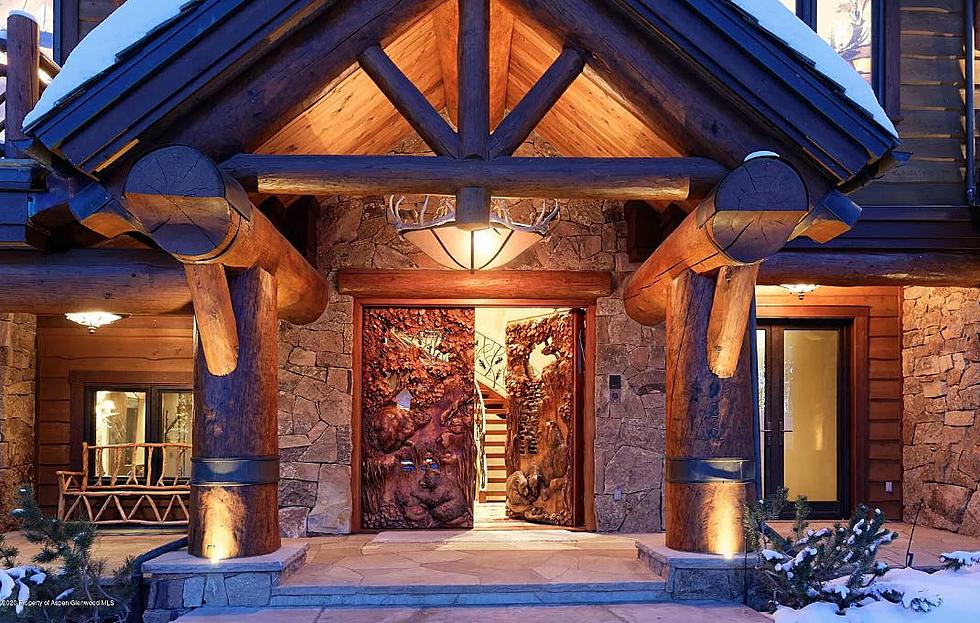 Peek Inside $45 Million Ski-In, Ski-Out Aspen Home For Sale
Sinclair/Hatem Team, Chris Flynn, The Agency
It's time to dream big about living large in Aspen, specifically in this private $45,000,000 residence that is, truly, what dreams are made of.
We know that a cool $45 mill may seem crazy to us, but it's just another normally-priced home in this mecca of skiing, and this home is every ski-lover's dream. Why? Because you can literally ski-in and ski-out instead of heading up to that pesky lift.
This primo location, according to Zillow, is being presented for sale for the first time ever and features nine beds and 16 bathrooms in order to house every single one of your rich friends. The home boasts 30-foot ceilings, so you can invite your tallest friends, too.
The home also has a secluded rooftop with a hot tub (awesome), a professional bar (sign me up) and a home theater (I'm sold). I must admit, in my opinion, you may need to do some redecorating. I mean, everything is a beautiful…murky shade of brown, but if you're up for the challenge, I bet this is the home for you.
Overall, this home is a skier's dream, and if you like mountains, fireplaces, brown furniture and class, you'll love 926 Mill Street. Check out the photos below and tell me if you'd drop $45 million on this puppy.
Colorado real estate articles are made possible by our partners FNBO, The great big small bank that supports the local community and economy.
RELATED: 
Forbes Top 5 Wealthiest People in Colorado
More From ESPN Western Colorado