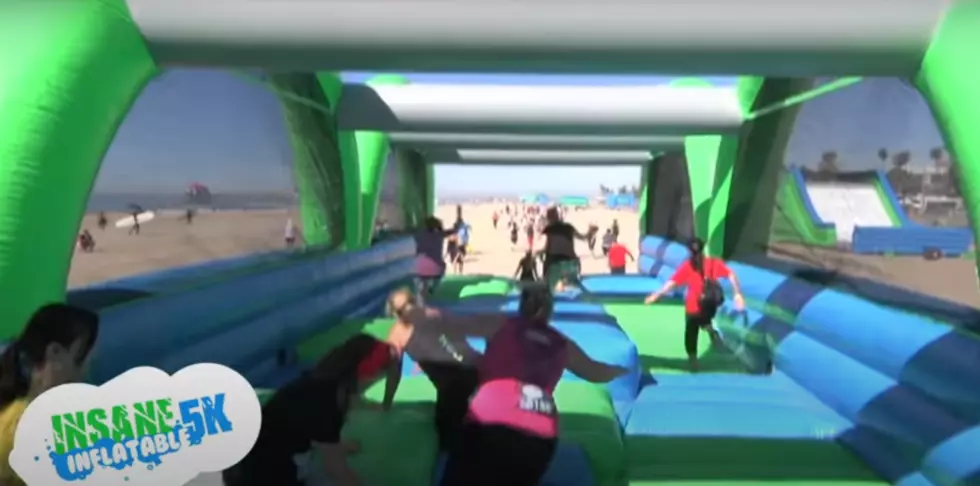 New Date Announced For Grand Junction Insane Inflatable 5K
Insane Inflatable 5K via YouTube
The Insane Inflatable 5K is still coming to Grand Junction.
It's been five years since the Insane Inflatable 5K was in western Colorado so waiting a little longer for its return shouldn't turn our lives upside down. That's not to say we aren't extremely excited for the return of the funnest 5K of the year. It's gonna be such a blast.
Due to the COVID-19 pandemic and the emphasis on social distancing, a new date has been announced for the Insane Inflatable 5K in Grand Junction. Originally, this huge family event was scheduled to take place in May. It came as no surprise when the date had to be changed to June. It still probably isn't a surprise that the date has been moved to much later in the year when we are all hoping our lives will be a lot closer to normal.
The new date for the Grand Junction Insane Inflatable 5K is October 10 at the Mesa County Fairgrounds. If you have signed up for the event but aren't able to attend, refunds will be offered at info@insaneinflatable5k.com.
You may end up having a scheduling conflict with the new date, which is certainly understandable. Beyond that, however, as a 5K runner myself, I think the October 10 date is going to be fantastic. One thing we know for sure is it won't be blazing hot in the western Colorado desert in October. For a lot of folks, that is a huge bonus.
If you haven't signed up yet for the Insane Inflatable 5K it's not too late. And now, you've got plenty of time to plan for it, and you have a super fun event to look forward to this fall.
Enter your number to get our free mobile app
Social Distancing Zodiac
More From ESPN Western Colorado