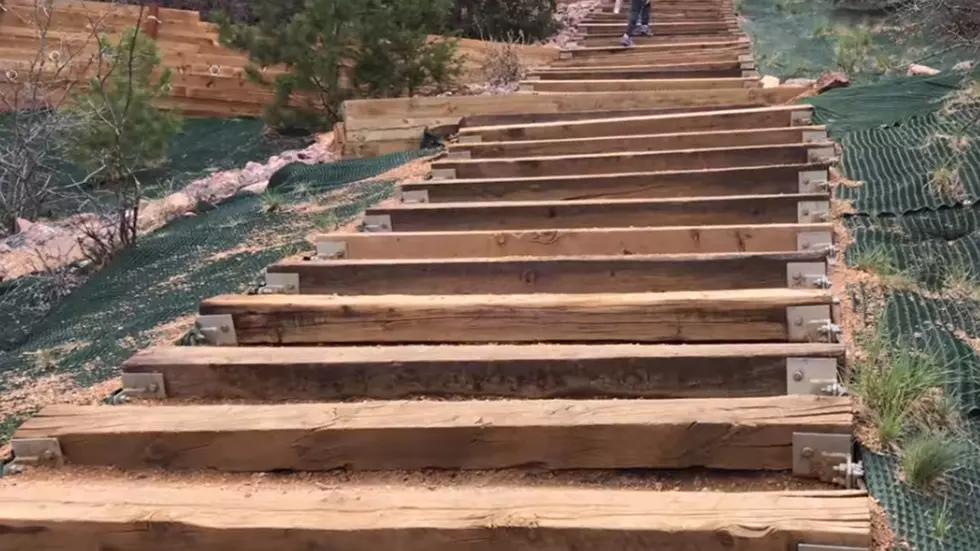 Man Suffers Medical Emergency, Dies While Hiking Manitou Incline
YouTube/Marc Freccero
The Manitou Incline is a workout, don't let anyone tell you differently. It climbs over 2,000 feet in just under one mile.

Denver 7 has the story on how a man's body was recovered from one of Colorado's famous hikes, the Manitou (Springs) Incline on September 26, 2019.
The El Passo Sheriff's office did not suspect any foul play, citing that it seems the man suffered a medical emergency, which caused his passing.
I've had 'attempting the Manitou Incline' on my list for a while now, just haven't gotten down there to give it a shot. A coworker said that it's not that hard, but that thing is STEEP: The average grade is 45% with it getting as steep as 68% at points.
There are several people who have achieved becoming members of the 'Incline 500 Club,' by climbing the incline 500 times within a year. You have to be very fit to pull that off. You have to be at least somewhat fit to give it a go, at all.
Thoughts and prayers go out to the man's friends and family. He probably just wanted to see it he could do it.
More From ESPN Western Colorado