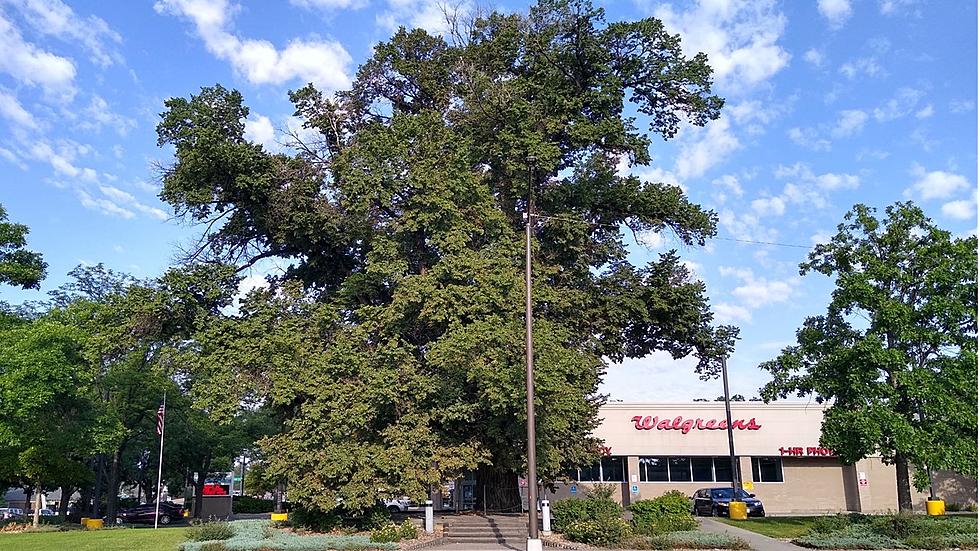 Loveland's Historic 'Washington Elm' is One of Very Few in America
TSM/Dave Jensen
At the northwest corner of Eisenhower and Lincoln in Loveland, sits a tree that's connected to the Revolutionary War and George Washington.
Having grown up and lived most of my life in Loveland, now residing in Downtown, I'm always amazed when I learn something new about the city. Here's a prime example.
On July 3, 1775, in Cambridge Massachusetts, Admiral George Washington took command of the Continental Army; legend has it, he was standing under a well-known elm tree in Cambridge.  One of the seedlings of that 'Washington Elm' tree was moved to the National Society Daughters of the American Revolution (DAR) grounds in Washington, D.C.
From that tree, several seedlings were sent to DAR chapters across the nation, including Loveland, which planted the tree where it stands, in 1932.  At that time, Lincoln Elementary School stood at that corner.
The offshoot is one of the very few Washington Elms that still stand today.
Sources have it that it's all only a legend that Washington took command of the Continental Army under the tree that became so connected to patriotism, but the legend persists, and Loveland is a part of that.
One thing is for sure, it's hard to imagine, today, an elementary school at that busy intersection. I attended Lincoln where it is today, off of Douglas and 33rd Avenue.
According to The Reporter-Herald, the Namaqua Chapter of the DAR takes care of Loveland's Wahington Elm.
More Loveland History - The Foundry - Before & After
LOOK: The most famous actress born the same year as you
Many of the actresses in this story not only made a name for themselves through their collection of iconic performances, but also through the selfless, philanthropic nature with which many of them approached their stardom. In an age of flipping the script on societal norms, many of these actresses are using their voices and platforms to be advocates for those who are otherwise unheard.
More From ESPN Western Colorado