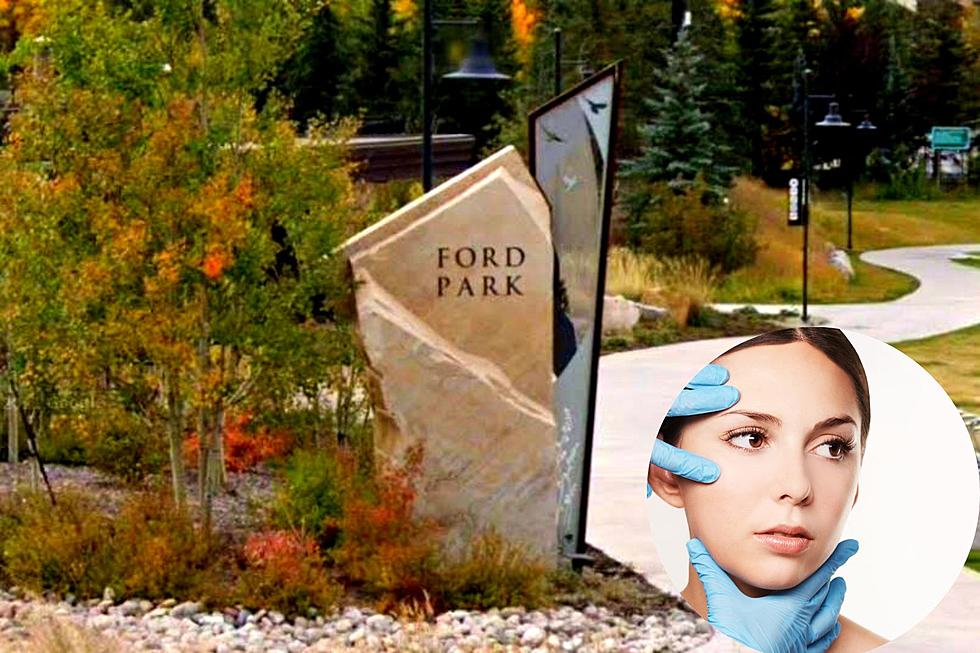 Vail Colorado's Most Iconic Park is Getting a Facelift
Google Maps / Canva
If you've spent a good amount of time in the world-famous Colorado ski town of Vail, then you probably already know just how beautiful it is. Vail is home to one of the most popular ski resorts in existence, the adorable and picturesque Vail Village, and so much more.
However, one area in Vail that might just rival the rest of the town in beauty is a 39-acre park named after former United States President and Beaver Creek resident Gerald R. Ford, and his wife Betty Ford.
What is Vail Colorado's Ford Park?
Gerald R. Ford Park is a large piece of land in the town of Vail which includes things like the Gerald R. Ford Amphitheatre, Betty Ford Alpine Gardens, Ford Field, Ford Playground, the Betty Ford Alpine Gardens Education Center, the Ford Park Sculpture Garden, the Vail Recreation District, the Vail Nature Center, and a large parking lot for the Betty Ford Alpine Gardens that is sometimes used for big concerts.
While this iconic part of Vail has been a local favorite since 1973, the coming years will likely see the park receive numerous upgrades in an effort to make it even better.
What Upgrades is Vail Colorado's Ford Park Getting?
While Ford Park remains a popular destination, the area has historically been operated by several entities which has caused some confusion, blurring of lines, and lack of communication between parties.
However, the town council recently approved what is known as the 2023 Ford Park Master Plan which intends to increase communication and collaboration of these parties by establishing The Ford Park Oversight Committee.
Some of the upgrades that will likely come to the park include renovating the amphitheater by adding an additional entrance and exit, adding signage to the park, increasing convenience for motor vehicles, improving accessibility for disabled individuals, reorganizing the Lower Bench area of the park, and improving the management of nearby Gore Creek, to name a few.
The plan is expected to be carried out over the course of the next ten years.
Vail Colorado is Home to the World's Highest Botanical Garden
Betty Ford Alpine Gardens in Vail is open year-round and is the world's highest botanical garden.
Gallery Credit: Nate Wilde
FLASHBACK: Revisit What Vail Colorado Was Like in the 1970s
Take a look at how much different Vail, Colorado was back in the 1970s.
Gallery Credit: Nate Wilde
Check Out Gerald R. Ford's Old Beaver Creek Ski Lodge
Former U.S. President Gerald R. Ford spent a lot of time in the Vail Valley and even had a lodge right on the Beaver Creek ski mountain.
Gallery Credit: Nate Wilde