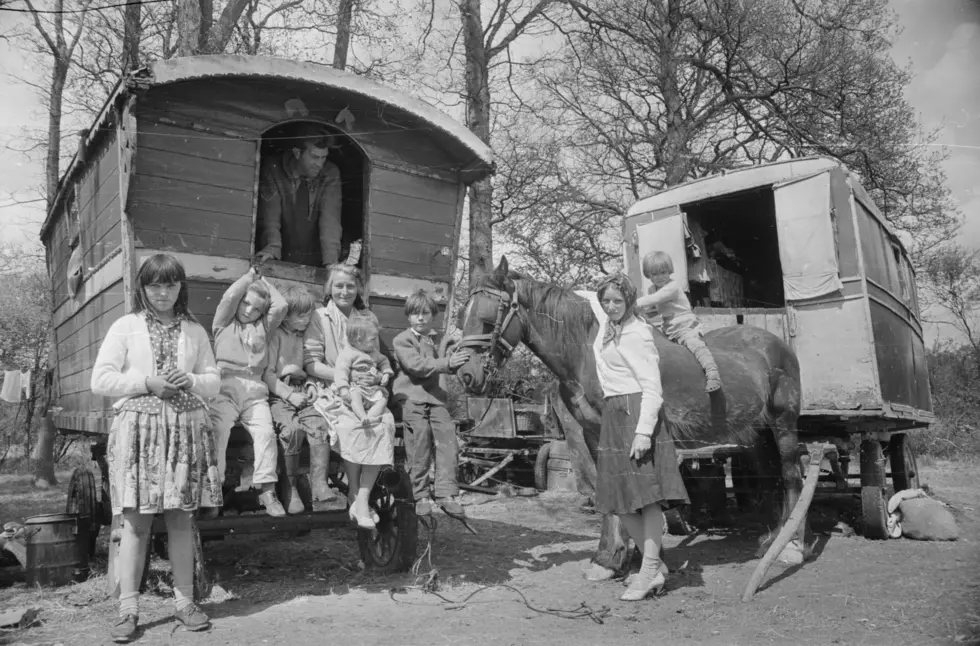 A Band Gypsies Once Roamed Western Colorado
Getty Images
At one time in western Colorado's history --specifically around Grand Junction and Fruita -- a band of Gypsies made their way through the area.
During the autumn months, western Colorado was home to a few nomadic travelers believed to be Gypsies. The group would make their way to the Grand Valley to assist with fruit harvests and according to legend, "steal anything not nailed down."
As the story goes, the Gypsies would roll into town in covered wagons pulled by feeble horses and made camp around the area. One of their favorite places to set camp was along Highway 6 & 50 near 14 Road in Fruita.
These gypsies were known to be thieves, stealing or swindling victims of money, and valuables. The women were known to wear "full skirts with many hidden pockets in the folds." A group of women would enter a grocery store and leave with their pockets full of goods.
The Gypsies also wanted to "bless" people's money to help it grow, but many wouldn't do the blessing after it failed.
Groups would pack up in the middle of the night leaving behind the weak and the old to become someone else's problem.
More From ESPN Western Colorado