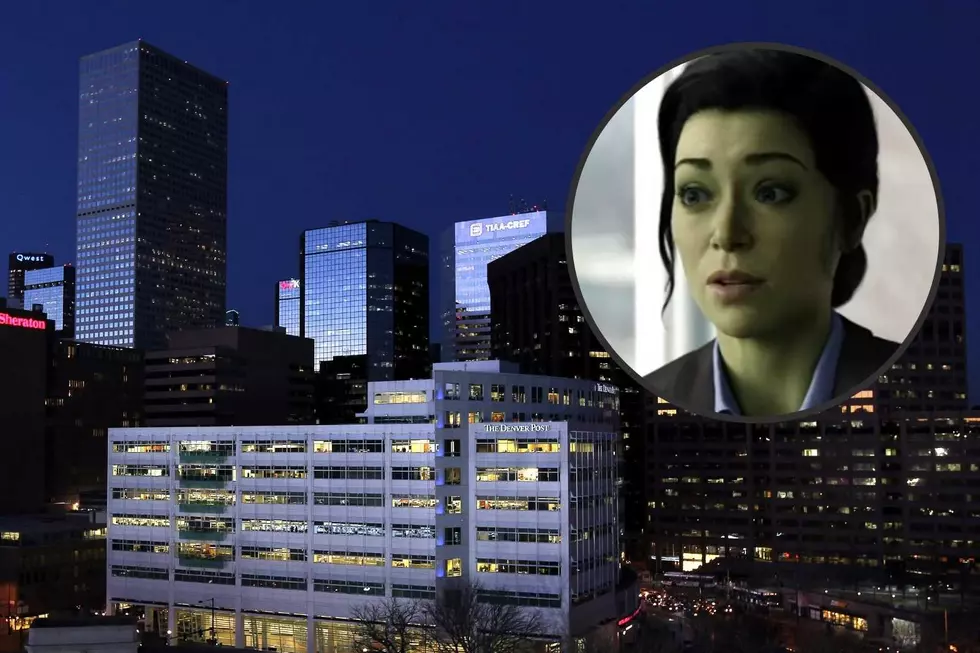 Do You Know Colorado's Cool Connection to Marvel's 'She-Hulk?'
Getty Images, YouTube/All About Marvel
You get it, she's a lawyer that's also a Hulk. Mark Ruffalo is in it, yada yada. The Marvel TV show is taking off on Disney+, but the character has been around much longer.
If you're starting to stock up on conversation starters or fillers for the upcoming holiday season, I have one you can tuck into your pocket. You're friends/family/acquaintances will be impressed with your "Marvel-ous" knowledge.
There's no question that Marvel has been putting out some great entertainment over the last 15 years, with "Iron Man," "The Avengers," "Guardians of the Galaxy," "Thor", "Spider Man," "Doctor Strange," and "Hulk," to name a few. All of those, however, have been movies; this new venture is a TV show about Bruce Banner's cousin, Jennifer Walters.
This "She-Hulk" character, if you didn't know, has actually been around since the 80's. The story goes, that Walters became a Hulk after getting a blood transfusion from Banner. Personally, I haven't seen any of the new "She-Hulk, Attorney at Law" yet, but it does look fun. With any good Superhero, comes a Super-Villain, and that's where Colorado comes in.
I do watch a lot of TV; one show I really liked, recently, was "The Good Place," with Kristen Bell and Ted Danson. That show was fantastic; one of the cast members from it, plays the Super-Villain, Mary MacPherran, "Titania," in "She-Hulk."
WHAT'S THE COLORADO TIE-IN TO 'SHE-HULK?'
Titania is the name they landed on after Doctor Doom recruited Mary to join his cause and then infused her with alien technology which transformed her. This all happened when Doctor Doom tracked her down in... Denver, Colorado. They could have picked any city for Mary to have grown up in, I wonder how they picked Denver?
A Denver Popcorn Company Offers 16 Tasty Flavors
How Was The Dr. Seuss Experience In Denver? Full Review With Pictures
We checked out the new Dr. Seuss Experience in Denver, here are some pictures we took and what we thought of this very unique Colorado attraction.
Visit Denver's Williams & Graham Speakeasy
This creative Colorado cocktail lounge is one-of-a-kind.
More From ESPN Western Colorado