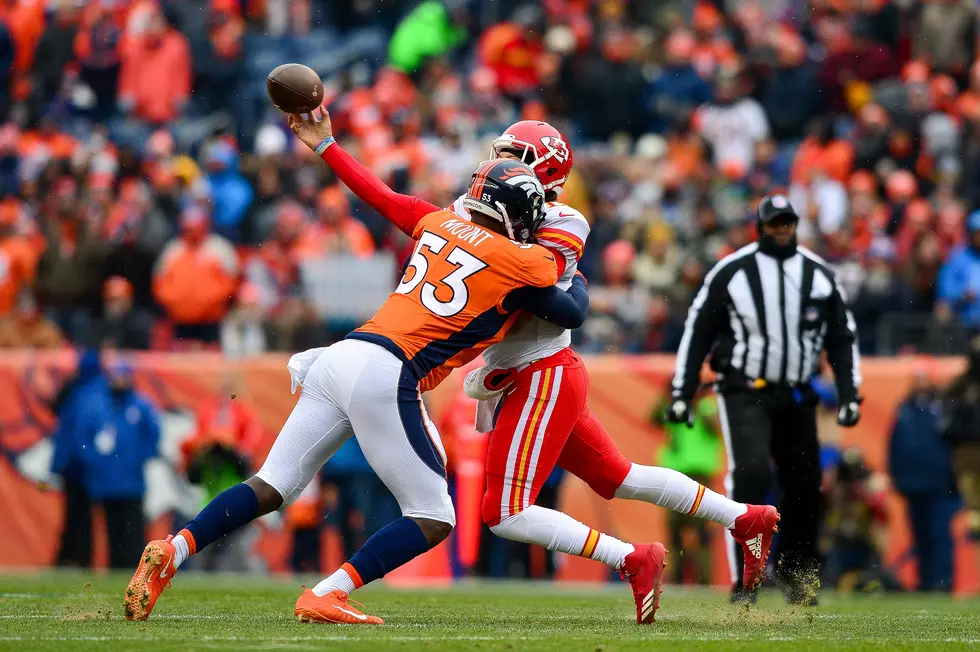 Denver Uber Driver Claims Former Bronco's Player Assaulted Him
Getty Images
A Denver Uber driver claims Dieontrez Mount assaulted him on Sunday morning after he asked him to exit his vehicle.
According to DenverChannel.com, Police officers were called to a report of an assault at W 8th ave and Mariposa St. Officers found that Mount had used his app to hire the UBER but then cancelled his ride after being picked up.
The Uber driver then exited the highway, pulled over and asked Mount to get out of the car. When Mount refused, the driver got out, opened the back door and asked Mount to exit the vehicle again. According to court documents, Mount then "initiated a physical confrontation." However, the driver fought back giving Mount a bloody nose.
Mount was cited for simple assault and then released.
More From ESPN Western Colorado