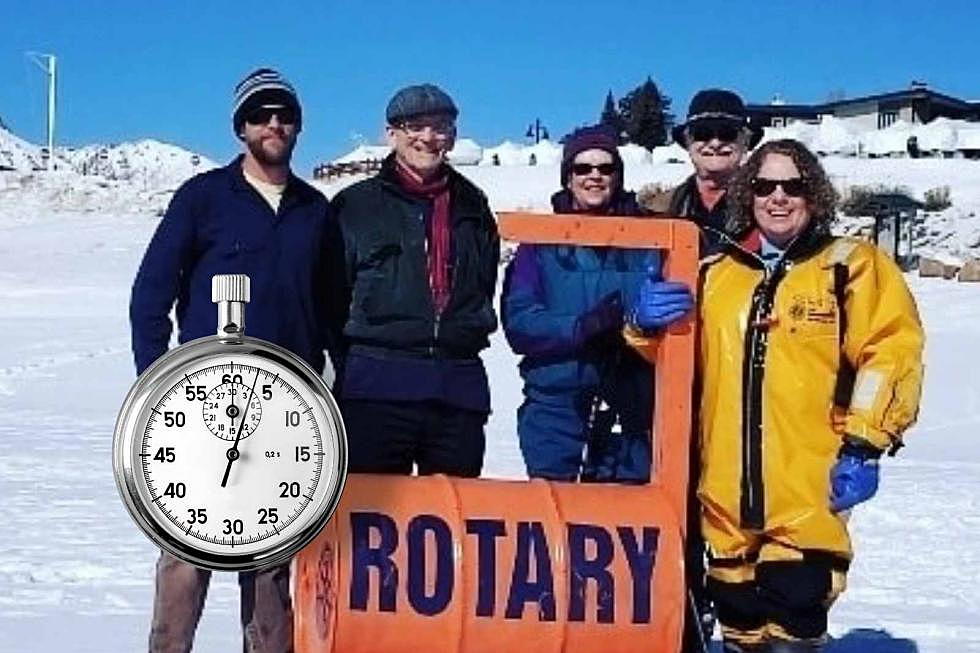 Cool Bet: Lake Dillon's Ice Melt Contest Could Win You $4,000
Facebook/Lake Dillon Ice Melt Contest, Canva.com
This sounds like easy fun: Submit your guess on when you think the drum will fall into the ice and stop the watches that are attached to it. Neat, right?
Will it be as early as sometime in April, or as late as late as Memorial Day Weekend? That's the beauty of the Lake Dillon Ice Melt Contest- you just don't know. The contest dates back at least 36 years, benefitting the Rotary Club of Summit County
One of the most-fun parts has to be watching them place the drum out on the ice. Here's some footage of that from 2009:
Then, we all wait. We, as in those who've purchased a ticket and placed a bet in the 'pool' as to when it's all over. Imagine the sound of some ice cracking, then the drum slowly slipping beneath the surface to lock in a winner.
Since 1986, the earliest that the ice has melted enough to drop the drum was April 16, 2017; the latest since 1986 was May 26, 1995. I bet it would be interesting to find out how each ticket holder picked their 'best guess' time for the drop.
Anniversaries?
Birthdays?
First Dates?
'Northern Exposure' TV premiere?
They do list all the exact times that the drum has fallen; you could just make a 'best guess' based on those times and hope that it's close enough to win you the $4,000 First Place Cash Prize.
There's also a $2,000 prize for 2nd Place, and $1,000 for Third Place. That's still plenty of money for your ticket price entry, though I'm sure many buy more than one entry into the contest, every year.
Tickets are $5 each, 5 for $20, or $30 for 100, and have to be purchased by April 18, 2022.
More Colorado: TV Commercials of Colorado's Past
According to you, these are some of the most memorable Colorado TV commercials.
More Colorado: The Coldest and Warmest Rockies Home Openers
Warm weather is predicted for Friday's home opener, but what were the coldest and hottest opening days in Rockies' club history?
More Colorado: Every Gambling Establishment in Colorado
Move over, Las Vegas — Colorado has some great gambling too. Read on to find out where.
More From ESPN Western Colorado