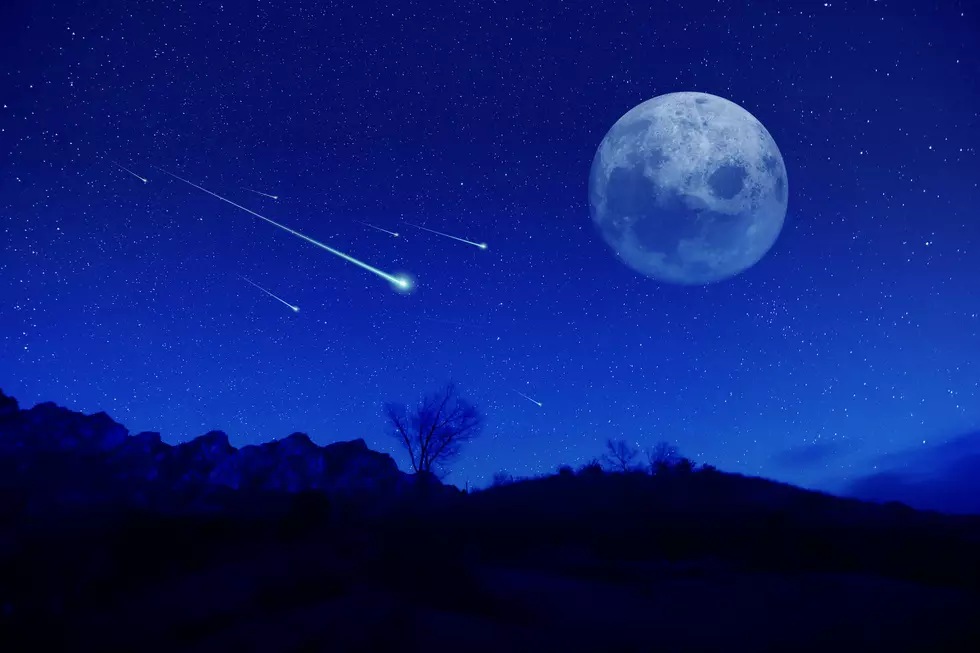 Colorado's Night Sky Will Be Full of Sights in October
Getty Images
It's officially October, and this month Colorado's sky will have a meteor shower, a blue moon, and the best view of Mars in over two years.
The first notable event in Colorado's October sky will be what astronomists call 'Mars opposition,' which is where the planet is situated in such a way with Earth and the sun that it shines especially bright in our skies. The red planet will be the most visible in our skies on Tuesday, October 13th. This will be the brightest that Mars has been in our skies since July of 2018.
The next event will be two nights of meteor showers, taking place Tuesday, October 20th, and Wednesday, October 21st. The meteor shower that will be in the sky is known as the 'Orionids' meteor shower, and at its peak will have roughly 20 meteors per hour visible in the night sky.
Finally, as if 2020 wasn't weird enough, there will be a blue moon on October 31st, which yes, is Halloween. The first full moon of October will be tonight and is known as the Harvest Moon. Therefore, because the month of October will have two full moons in the same month, the second, on Halloween, will be known as a blue moon.
The last time there was a full moon on Halloween was back in 2001, but only in Central and Pacific Time Zones, and the last time all time zones experienced a full moon on Halloween was back in 1944.
The next time there will be a blue moon on Halloween won't be for another 19 years, on October 31st, 2039.
[9News]
Enter your number to get our free mobile app
STUNNING: Nighttime photos show the Milky Way over 9 national parks and monuments
More From ESPN Western Colorado