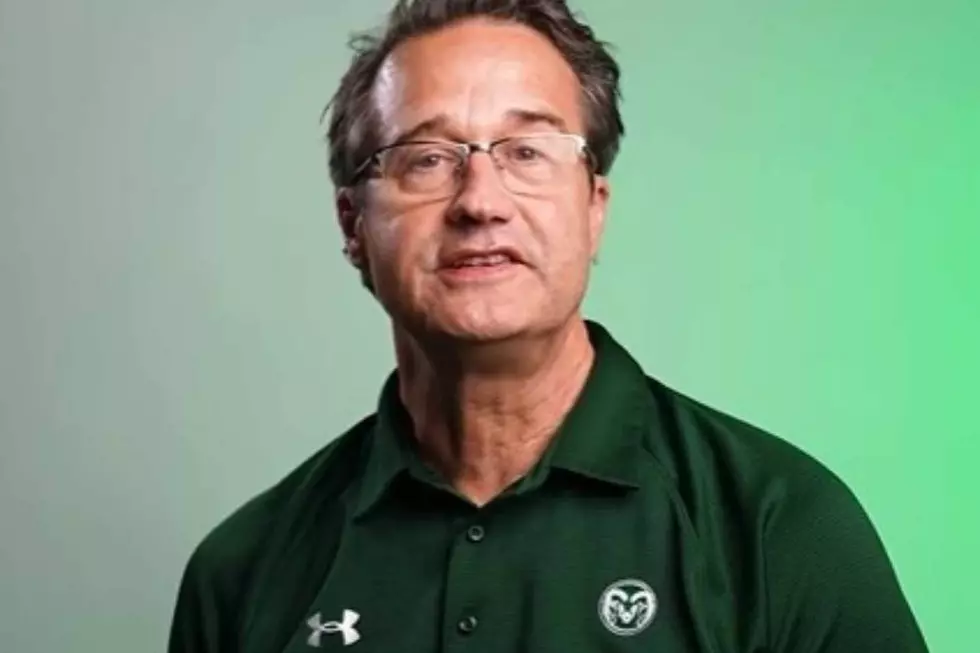 Beloved CSU Volleyball Coach Tom Hilbert Announces Upcoming Retirement
Twitter/Colorado State Volleyball
After this season, Colorado State Volleyball Coach Tom Hilbert will have coached for 40 years. There will be a lot of tears across the campus and across the county, as he's coach at CSU for 26 of those years.
It just seems hard to believe when you hear the news that Tom Hilbert won't the coach anymore for CSU Volleyball. The man has been such a great leader to all those ladies lucky enough to have been on the team.
He's won the Mountain West Coach of the Year award 12 times. 12. In 2006, Tom Hilbert was inducted into the Colorado State Athletics Hall of Fame. Since arriving to start coaching the Rams in 1997, his record has been an outstanding 347-54 (.865.) It's without question that if Hilbert wanted to keep coaching, CSU would have him.
Coach Hilbert is loved by everyone, it had to be very difficult to make the decision to step down from coaching after the Rams 2022-2023 season concludes. In the video that the team posted, he appears very sullen and emotional.
I've had the opportunity to talk with a few of the players from the Volleyball team, and each has talked about how great "Coach Tom" is: Talented, hard working, a great leader and he's funny. I'm sure the the current team, as well as the hundreds and hundreds of former players and members of the staff, are feeling sad with the retirement news.
CSU's Athletic Director Joe Parker had some great words about the Coach, as well.
Here's to CSU Rams Volleyball having one great last season with Coach Hilbert.
CSU Students Crush on These Craveable Fort Collins Restaurants
If a restaurant is full of college students, it's going to be good. So, why not turn to Colorado State University students the next time you need to grab a bite to eat? See the craveable Fort Collins restaurants CSU students are crushin' on in the gallery below.
10 Things You Need To Bring To A Colorado State Tailgate
Summer came and went, and now it's time to place our focus on another season - football season.
Planning on going to a Colorado State tailgate? Here are 10 things you should absolutely be bringing to ensure you'll have the best tailgating experience possible.
More From ESPN Western Colorado